5 Keys Behind Retirement "Right Trackers"
A 2016 study — "Special Report: M.O.O.D. (Measuring Optimism, Outlook and Direction) of America on Employee Benefits" — by Lincoln Financial, looked into the views of working Americans on a number of topics. Of those surveyed, 55% claimed they were on the right track to achieving financial well-being ("right trackers"), while the remaining 45% feel they are not headed in the right direction. To determine what key behaviors and influences contributed to their sense of financial security, they dove into the following topics:  include financial wellness, benefits understanding and enrollment, employer communications, and more.
How did employees in the study define "financial wellness?" In other words, what makes an employee feel as if they are a "right tracker?" 
Being prepared for the unexpected (29%)
Living comfortably and having a sense of control over their finances (27%)
Financial freedom to enjoy their life (25%)
The Lincoln study concluded with 5 Key Factors that right trackers are doing to achieve a sense of financial wellness:
1. They created a financial plan (71%)
2. They are focused on the future (98%)
3. They exercise at least once a week (78%)
4. They feel good about themselves, mentally (63%)
5. They enrolled in more than three non-medical employee benefits (57%)
As with many things in life, seemingly unrelated factors are often in the mix leading to successful outcomes. This study proves that financial wellness results from a blend of planning, education, health, and optimism.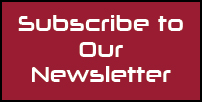 Contact us at sales@bpp401k.com