Benefit Plans Plus, LLC First Midwest Firm to Earn Top Industry Designation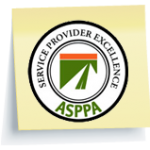 (St. Louis – May 28, 2008) Benefit Plans Plus, LLC of St. Louis has received the Centre for Fiduciary Excellence, LLC (CEFEX) recordkeeper certification for third party administrator services and the American Society of Pension Professionals and Actuaries (ASPPA) seal of service for provider excellence — the top recognitions in the industry.
Benefit Plans Plus is the first firm in the Midwest, to successfully complete the independent certification process for recordkeepers according to the General Manager of the Centre for Fiduciary Excellence, Carlos Panksep.
"The CEFEX certification provides assurance to fiduciaries and their stakeholders that Benefit Plans Plus has demonstrated adherence to the best practices in the recordkeeping industry," says Panksep. "The successful completion of the independent assessment is an extraordinary indication of a firm's accountability to its clients."
Accountability to clients is precisely why the boutique firm sought out the certification according to Benefit Plans Plus Partner In Charge, Patrick Shelton, GBA.
"Our dedication to the best practices in the industry urged our team to be among the first in the country to seek this outstanding recognition," saysShelton. "The comprehensive review of our business practices to earn the CEFEX certification ensures our clients are getting the best service backed by the best practices for our industry."
About The Certification
CEFEX uses three classifications to determine eligibility for the certification: full-service recordkeeping including investments and administration, full-service recordkeeping including third party administration through alliances and third party administration only.
The standard, established by ASPPA, includes best practices for governance, organization, human resources, operations, planning, systems and disclosure, as defined by a cross-industry task force established in 2007. They are modeled after the "Prudent Practices for Investment Stewards" published by Fiduciary360 ofPittsburgh, PA.
Future renewals involve a detailed re-assessment of operational data and procedures, followed by on-site interviews with key personnel. Benefit Plans Plus registration certificate and standard summary.
About Benefit Plans Plus
Benefit Plans Plus, LLC offers customized retirement plan design, administration, fiduciary compliance management and consulting services for retirement plans. Through our unique offerings including the Fiduciary Health CheckSM and the SBO 401k we serve more than 480 clients nationwide. Our well credentialed team of retirement plan experts boasts more than 16 years experience each. For more information about Benefit Plans Plus, a subsidiary of Brown Smith Wallace, LLC, visit www.bpp401k.com or call 314.983.1200.
About CEFEX
The Centre for Fiduciary Excellence, LLC, is an independent certification organization. CEFEX works closely with industry experts to provide comprehensive assessment programs to improve the fiduciary practices of investment stewards, advisors, recordkeepers and managers. CEFEX has offices in Toronto, Canada, and Pittsburgh, PA. For information on the certification program and CEFEX please go to www.cefex.org, where a full copy of the Standard of Practice is available.
About ASPPA
The American Society of Pension Professionals & Actuaries (ASPPA), based in Arlington, Va., is a national organization of more than 6,400 retirement plan professionals who provide consulting and administrative services for qualified retirement plans covering millions of American workers. ASPPA members are retirement professionals of all disciplines including consultants, administrators, actuaries, accountants, and attorneys. The large and broad-based ASPPA membership gives it unusual insight into current practical problems with the Employee Retirement Income Security Act and qualified retirement plans with a particular focus on the issues faced by small- to medium-sized employers. ASPPA membership is diverse and united by a common dedication to the private retirement plan system. For information about ASPPA, please go to www.asppa.org.