BPP Achieves Approved FSMA Vendor Rating
Creve Coeur, MO (December 8, 2016) – Benefit Plans Plus, LLC (BPP) has been granted the Approved Vendor Rating by the Fiduciary Supply Management Association (FSMA) for the second consecutive year. The Rating is recognition of BPP's adherence to a business philosophy that exemplifies a high level of care, professionalism, and integrity for the fiduciary organizations that purchases its services.
Purpose of the FSMA Rated Vendor Mark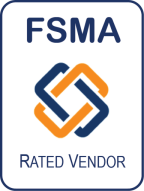 The Mark is used by vendors of services to ERISA qualified retirement plans that fall under the jurisdiction of the U.S. Department of Labor (DOL) as a distinctive visual symbol of an independent assessment of its pricing structure, fee disclosure, and relationship of actual fees to businesses that provide similar services. In essence, the Mark is a seal of quality and integrity in the qualified retirement plan industry.
Why is it Important?
Patrick Shelton, Managing Member at BPP stated, "As a critical extension to our clients' business efforts, we believe in adhering to the highest level of fiduciary standards in the qualified retirement plan space. While most TPAs are reactive in their methodology, we embrace the opposite approach by being proactive. We hope the FSMA Rating is further proof of that."
Michelle Meyer, Principal of Operations, adds to Shelton's comments by stating, "Like the CEFEX (Centre for Fiduciary Excellence) certification we hold, this Rating further demonstrates our due diligence in maintaining a high level of integrity for our clients. We take pride in our customer service and strive to put our clients' interests first."
For more information about the FSMA rating, click here.
Benefit Plans Plus, LLC (BPP) is an affiliated company of Brown Smith Wallace LLP that offers a full range of retirement plan services that include consulting resources to fix broken retirement plans, servicing Cafeteria/FSA plans and our custom plan design and administration services for more than 1,000 plans nationwide.
We are a retirement employee benefits consulting firm that makes A Measurable Difference for our clients. Every member of our team is empowered and expected to deliver on our brand promise through their actions and interactions with clients, our referral sources and the community. At Benefit Plans Plus, our core purpose is to create and preserve wealth by providing innovative solutions. Some of our core values are: excellence in all that we do, service to the client above all else, hard work, commitment, continuous improvement, honesty, integrity and objectivity in our dealings with others.