Even Aqua Net Had Limits on Managing Volume
Any of us that grew up in the 1980's remember the amazing volumizing power of Aqua Net hair spray. I can still vividly recall bangs as high as the ceiling (it was actually a daily competition in my school) and every hair band from Britny Fox to Poision praising the hair maximizing powers of Aqua Net! Although it was in vogue for a period of time, cooler heads finally prevailed and everyone realized that creating ridiculously high amounts of hair volume might not be such a great idea. Interestingly enough, many retirement plan administration firms are rekindling the glory days of Aqua Net and are focusing on high volumes of plans for their consultants to manage, but are they superceding even the gravity defying powers that Aqua Net could manage for hair?
The regulatory environment for retirement plan administration and consulting is becoming more complicated each year. It would be an understatement to say that there is a lot more to conducting proper retirement plan administration than simply "cranking out" compliance testing and 5500s. When trying to determine which firm is the most prudent to engage for administration services, it is vitally important to make sure that a thorough vetting process is conducted to ensure that the most qualified and competent firm is ultimately selected for you and your client. This due diligence process becomes even more imperative when determining the quality of a firm and their work versus the quantity of work they are producing.  Many firms are becoming more volume oriented and less consultative in nature, which of course is at the detriment of their current and prospective clients. Even highly credentialed individuals working in a high volume environment are not able to provide proactive guidance as they are encumbered by ridiculously high caseloads. Having the time and ability to proactively consult on a retirement plan can help create everything from tax advantages through plan design to keeping a plan in operational compliance, so please make sure your TPA is providing quality of work and not trying to hold your plan together with tons of Aqua Net!
That being said, here are some considerations when evaluating the quality of a retirement plan administration firm and their capabilities:
Is the firm CEFEX Certified?
How many credentialed individuals are performing administration duties?

This shows the quality and depth of the firm and their commitment to providing knowledgeable consultants to plan sponsors

Does the firm have sufficient competencies to provide advanced plan design and operational consulting?
Does the firm have expertise in helping advisors win retirement plan business and grow AUM?
Is the firm known for producing quality or quantity of work?
Steve Jobs summed it up best when he stated…. "Be a yardstick of quality. Some people aren't used to an environment where excellence is expected," so make sure to properly evaluate your retirement plan administration providers to ensure that your clients are receiving the quality they deserve.
If you have have questions about the quality of a retirement plan administration firm and their capabilities, please contact us: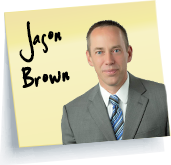 Jason Brown, APR, CBC
Principal
260.445.2933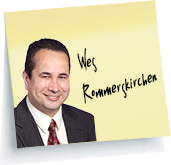 Wes Rommerskirchen, MBA, ARPC 
Senior Relationship Manager
314.824.5208